---
Check Your English Vocabulary for TOEIC is a must-have workbook for all non-native English speakers wishing to expand their language skills in preparation for the Test of English for International Communication.

...
---
Developing Skills for the TOEIC Test is designed for intermediate-level students of English who need to refine their skills in preparation for the TOEIC test.

...
---
Học sinh tham khảo các lưu ý trước khi thi Tiếng Anh nhé!

...
---
Chuyên đề Cloze Test bao gồm các bài tập mới, với nội dung chính xác giúp học sinh chuẩn bị tốt cho kỳ thi THPTQG 2017.

...
---
Đây là chuyên đê Reading với độ khó tương đối. Các bạn có thể tải về để làm.

...
---
Xin mời các bạn cùng tải và làm bài tập Vocabulary 1 này nhé. Chúc các bạn thành công.

...
---
Đề thi thử THPTQG Lần 1 gồm 100 câu hỏi trắc nghiệm, bao quát các điểm quan trọng trong kỳ thi THPTQG. Đề thi có độ khó tương đối.

...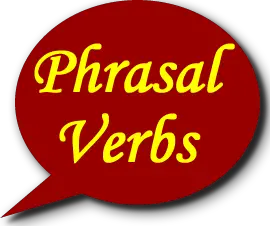 ---
Đây là danh sách 200 phrasal verbs thông dụng dùng cho kỳ thi THPTQG.

...
---
Đề Ôn Tập THPTQG Lần 2 gồm 80 câu trắc nghiệm mức độ khó, bao gồm các điểm văn phạm và nội dung ngôn ngữ quan trọng. Đề có phần Reading mới không sao chép từ các nguồn tài liệu trên mạng.

...
---
ETpedia is an essential resource for those who teach English as a second or foreign language.

...
Useful Information
"Try Not to Become a Man of Success. Rather Become a Man of Value."
Albert Einstein
"Education is the key to success in life, and teachers make a lasting impact in the lives of their students."
Solomon Ortiz
"The goal of education is not to increase the amount of knowledge but to create the possibilities for a child to invent and discover, to create men who are capable of doing new things."
Jean Piaget

BLENDED LEARNING | ENGLISH | Copyright 2017-2019
Website: https://blearning.edu.vn | Elearning: https://e.blearning.edu.vn
Email: e.blearning.edu.vn@gmail.com
Total Visits : 161433 Online: 58